Hey, I'm Jess :)
I'm an entrepreneur who left my corporate job in search of freedom and financial abundance… just to discover that running my own business was actually pretty stressful.
Can you relate?
I had these big dreams of doubling my corporate salary, living the work from anywhere lifestyle and relishing in how easy my life was.
I felt anxious, defeated and like a failure when I found myself working 7 days a week with a massive brick of daily anxiety sitting on my chest.
Thankfully I discovered Emotional Freedom Techniques (aka Tapping, aka EFT), a tool that helped me turn all of this around. This stress reduction technique helped me to:
Reduce my daily business anxiety

Feel more confident on sales calls

Remove money blocks

Decrease my imposter syndrome
I now work a fluid schedule, make enough money to support my lifestyle, and my business feels FUN again!
I've been so inspired by the magic of tapping that I've since gotten certified as a Tapping Practitioner so that I can give other entrepreneurs the gift of freedom and peace in their businesses as well.
Today as a Tapping Practitioner I use Emotional Freedom Techniques and my love of deep-diving into the emotional world to help entrepreneurs reduce stress and eliminate their limiting beliefs.
My main goal?
That you can finally step into the easy and abundant business of your dreams!
I started working with Jess a few months ago and after just one session I could see and feel a difference in how I was showing up in my business. My results have only sky-rocketed since then in both my business and my personal life.
I secured the highest grossing revenue month to date in February, and just a few weeks later more than doubled my coaching package price with ease and confidence and zero drama, WOW! I'm having fun in my business for the first time and don't feel obligated to say yes to clients or opportunities out of fear that I won't make money. Instead, working with Jess has allowed me to confidently say no to opportunities that are not in alignment, and say no to money without fear that it won't come back to me; I trust and know that money will 1,000% come back to me!
Jess has freed me from thinking that it's hard to make money and I KNOW it can be easy AND fun because I'm watching it happen. If you're ready to run your business and stop having it run your life, work with Jess, you won't regret it.
Andrea Yacub Macek, Career Coach
"As a singer, I had a limiting belief about how I would always earn more money from in-person performances than my online offerings.
The day after working with Jess to clear this belief, I was offered an amazing opportunity to work with a massive online audience making far more than I ever have for a single in person event. So thankful for her expertise in helping me to grow my business with ease and flow!"
April Ebeling, Entrepreneur & Creator of SingalongSwitch
☁️ FREE RESOURCE ☁️
Here is one of my favorite tap along videos that is going to calm your racing thoughts and bring you back to your true self – a confident, competent, business owner.
This video will support you with:


✨ Moving through anxious thoughts
✨ Regaining your composure and finding peace & calm in your body
✨ Stepping back into positive energy for maximum productivity
CLEAR YOUR MIND HERE :)
I've been an entrepreneur for over 15 years, and yet, there are times when I still struggle with self-doubt. I'm ready to take my business to the next level but I've been avoiding some of the very things that would get me there. That's when I found, Jess.
She helped me to identify what was holding me back and then helped me to release it! Within hours of one of our sessions, I was taking action on something I had been avoiding for months. Thanks to Jess, I'm back in the driver's seat of my business.
Molly Purvines, Empowerment Coach
"I've always been intrigued by tapping but never experienced full sessions before. In my time with Jess, we worked on my dreadful habit of procrastination. I THOUGHT I knew where it came from, but each round of tapping I experienced a deeper awareness and an expanding sense of compassion and grace for myself.
Not only did she masterfully guide me on an emotional and spiritual journey, but we ended with a very strategic plan and the BEST accountability coach I could have asked for. I met (and in some ways) exceeded my goal…even EARLY! Thank you, Jess."
Wendi McKenna, Parenting & Leadership Coach
Ready to go on a deep dive journey to master your mindset and emotions so that you can scale your business with confidence and ease?
I'd love to chat to see if I'm the right person to help!
BOOK A NO PRESSURE CALL :)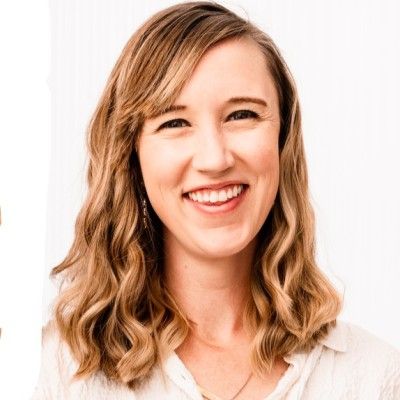 "Y'all. If you are a solopreneur looking to *actually* level up your business in the ways that matter, Jess is your girl.
Not only is Jess one of the most genuine and encouraging people you will ever meet, but she will help you overcome the mindset obstacles & hurdles holding you back in a way that will give your business new wings.
It was Jess who gave me the confidence I needed to make a huge pivot in my coaching business that increased inbound leads by 400% and profit by 250% in the last month alone. So grateful for her!!"
Katelyn Richards, Content Creation Coach & Personal Branding Strategist
Disclaimer: Jess's services, products, courses, and workshops are not intended to diagnose, treat, or cure, any psychological or medical conditions. Jess's website, social media feeds, and products may include information and instruction relating to psychological, emotional, and mental wellness, EFT tapping, meditation, energy therapy, breathwork, and our website and products relate to these topics for informational purposes only. Nothing contained on the website or products offered by Jess Smith Coaching is to be construed as any form of medical advice or diagnosis.