GUEST FACILITATION
      EFT Tapping with Jess
To request Jess to facilitate a powerful mindset breakthrough session for your community of entrepreneurs, please email: [email protected]
"I recently had the privilege of bringing Jess in to lead a tapping session for my coaching cohort and WOW did she knock it out of the park.
She was able to help new LinkedIn content creators face their fears around content creation head on and make significant headway in letting go of their insecurities and diving in head first with renewed confidence and joy!
10/10 recommend Jess for all things emotional mastery related - she will take you from scared to thriving!"
- Katelyn Richards, Content Creation Coach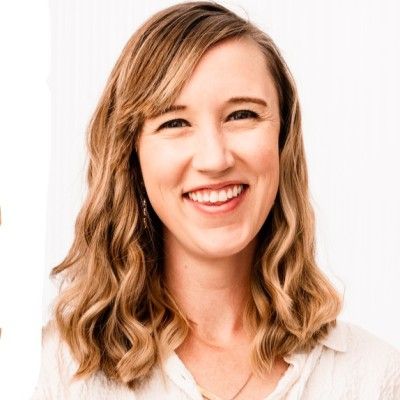 "Jess was a presenter at our recent summit where she taught our audience about EFT tapping. Her knowledge and expertise were evident from the moment she started speaking to our audience of over 125 attendees. Her presentation was informative, engaging, and practical. She gave examples and step-by-step tips that helped improve various aspects of our lives, including stress reduction, anxiety relief, and increased confidence. Her explanations were clear and concise, making it easy for everyone in the audience to understand her concepts.
One thing that stood out about Jess's presentation was her warmth and approachability. She created a safe and supportive environment that allowed everyone in the audience to feel comfortable sharing their experiences and asking questions. Her positivity and encouragement were infectious, and by the end of her presentation, everyone was excited to start tapping. We've since heard from many attendees who have hired Jess, and they truly feel there isn't a better person to work with.
Overall, I cannot recommend Jess highly enough. Her presentation was an absolute joy to attend, and I know that everyone who was there left with a newfound appreciation for alternative methods for stress reduction."
- Laura Peters Abalos, Travel Blogging Coach
"Jess conducted an entire 90 minute session for Manifest My Dreams on releasing 2022 failures, doubts and insecurities and manifesting big goals for 2023. 
Her infectious positivity, capacity to hold space for 50+ participants and sheer calmness was an absolute delight to watch. 
We received excellent feedback from all the participants and although many of them were completely new to EFT tapping, Jess guided them superbly and confidently. She came extremely well prepared and it was obvious to everyone participating that she is truly an expert in EFT tapping.
The best part about working with Jess is her motivation to help people, to put their transformation at the core of her work and her co-operation in doing everything possible (from creating informative reels to taking out the time for an IG live) to making the workshop a grand success. 
The participants are all raving about her and I'm so so glad we decided to collaborate with and introduce her to the Indian audience for the very first time! Would highly recommend working with Jess for individual projects as well as group events 😊"
- Sanaya Baldota, CEO Manifest My Dreamz
"Jess was a great guest speaker for my Health Coach Nation Facebook Community and Podcast. She led a tapping exercise that provided an instant shift when it comes to business confidence!  Her calm and compassionate demeanor shines through!  She's very professional and gives it her all!"
- Hailey Rowe, Client Attraction Coach
"Jess came into my women's empowerment group as an impactful guide and guest coach. She showed my clients how to connect with their confidence and desire, while also honoring themselves exactly where they stand on their life path in the present moment.
She helped us release stuck energy and the expectation we put on ourselves to "be a certain way" or "accomplish certain things". Her intuitive guidance led us to release powerful limiting beliefs.
She gave my clients a new tool to take them from overwhelm, anxiety and chaos, to being empowered, grounded, and free! I recommend her work to anyone looking for a breakthrough in thought, word, or deed."
- Andrea Luzon, Love Legacy Liberator
"Jess's session with my sales mastermind left a lasting impression (and many tears of emotional breakthroughs & release!) on my clients who attended. One of my clients suffers from imposter syndrome and it stops her from taking big action. With Jess's help, she was able to get to the root cause of the resistance that's been holding her back from taking action her whole life, in the first 30 minutes of the session. One of my other clients came to the session afraid to put herself out there and sell on social media - which leaves her dependent on referrals. She left the session feeling totally calm and neutral about selling after the session. Now it's time to add that strategy!
The best part about having Jess lead the EFT mindset session was her style and approach to EFT. The calmness and space she holds for clients shows her true passion for really caring whether her clients get results and have the confidence to take action afterwards. I love Jess's unique approach and how she pairs EFT with deep subconscious rewiring, instead of the "bandaid" approach of tackling emotions in the moment that other EFT practitioners use. She's able to really help the clients achieve lasting, long-term results and a change in their life within minutes instead of just handling an issue in the moment, only for it to return possibly a half hour later.
You can watch a YouTube video and learn about EFT, and possibly "feel better" and make some cash. OR you can hire Jess and say "bye Felicia" to the subconscious hangups you've been carrying around with you your whole life that have been shortchanging your success + biz results. So you can finally create a legacy in your business, make consistent cash months, work less, have more fun and achieve anything you set your mind to in life & business!"
- Cassie Mackenzie, LinkedIn Sales Coach